Web

RTV Computers

Custom Website development and branding for the specialised IT reseller.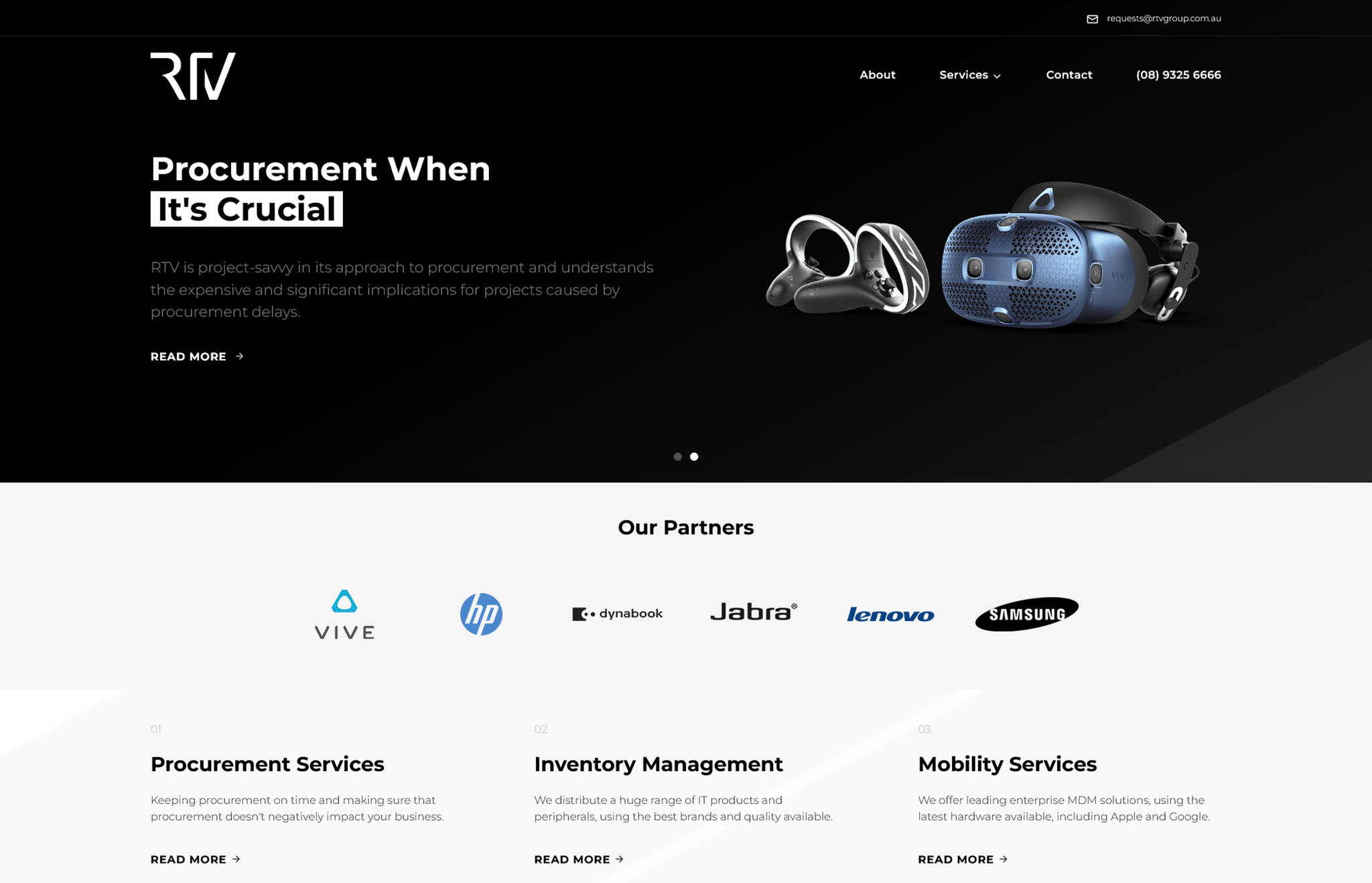 RTV is unique the Perth market as we are an IT reseller specialising in IT procurement and distribution. We offer a complete IT lifecycle service from sourcing to asset recovery and disposal.
Services Delivered
Bespoke Website Development
Visns Studio is thrilled to highlight our recent collaboration with RTV Computers, a specialist in IT reselling. Drawing upon our expertise in custom website development, we crafted a sleek, user-friendly digital platform. The website not only showcases RTV Computers' expansive service range but also embodies their innovative approach to IT solutions.