Web

Quokka Finance

Clean, considered design for a specialised business equipment finance lender.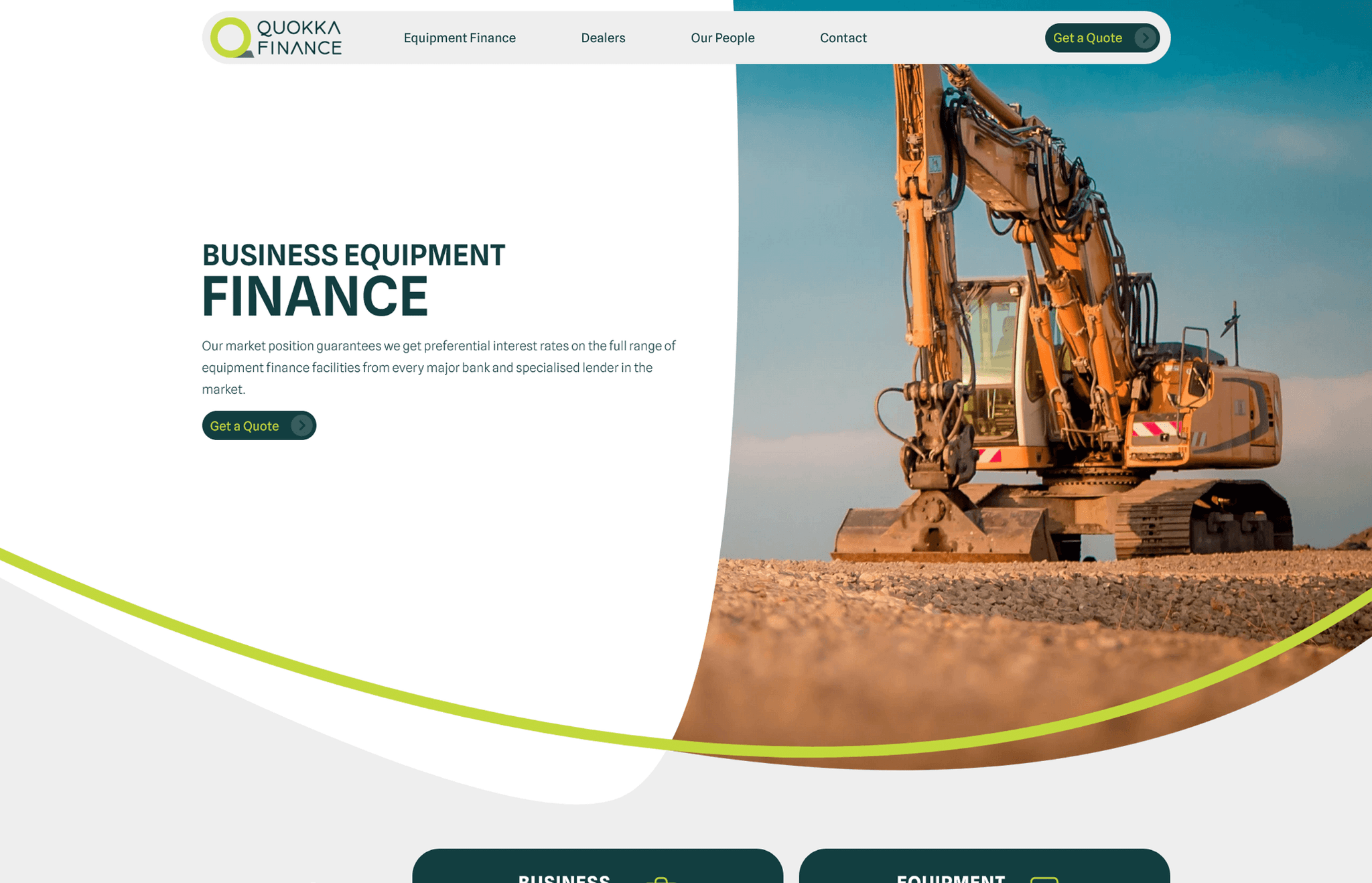 Quokka Finance market position guarantees they get preferential interest rates on the full range of equipment finance facilities from every major bank and specialised lender in the market.
Services Provided
Website UI/UX
Hosting and Maintenance
Working hand in hand with their dynamic team, we developed a bespoke website that not only meets their operational needs but also echoes their innovative approach to finance.
An intuitive user interface and a visually appealing design that mirrors the vibrant energy of the Quokka Finance brand, we have successfully delivered a digital platform that stands as a cornerstone for their online presence, promising seamless navigation and a heightened user experience for Quokka Finance's diverse clientele.