Web

PAV. Perth Audiovisual.

Vibrant development revamp for the legendary crew at PAV.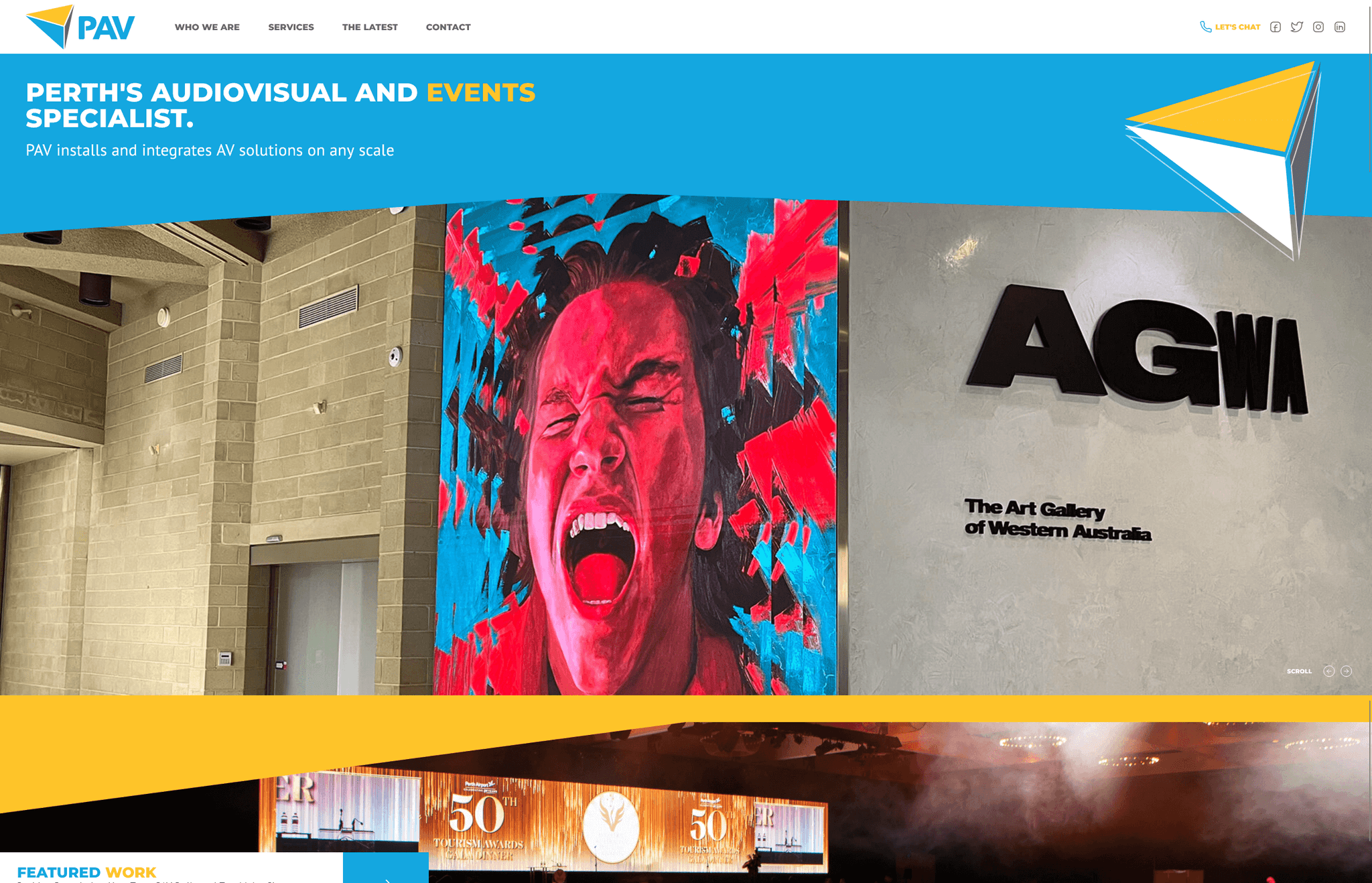 For almost 50 years, PAV has been reliably delivering audiovisual solutions on any scale, renowned events and exemplary installations.
Services Delivered
Website UI/UX
Branding Elements
Content Delivery
In early 2023, Visns Studio was entrusted by PAV with the exciting task of redesigning and redeveloping their existing website. The previous website, characterised by dated visual design elements, no longer mirrored PAV's evolving brand and market position, and offered a less-than-optimal navigation experience.
Seizing this opportunity, the design team at Visns Studio was exhilarated to rejuvenate PAV's visual brand. We unleashed our creativity with vibrant bursts of color, innovative shapes, and expressive symbols to encapsulate the dynamic spirit of PAV.
At Visns Studio, we're excited to continue our collaborative journey with PAV.