Web, Software

Dawn Projects

Custom development and maintenance of their website and internal systems.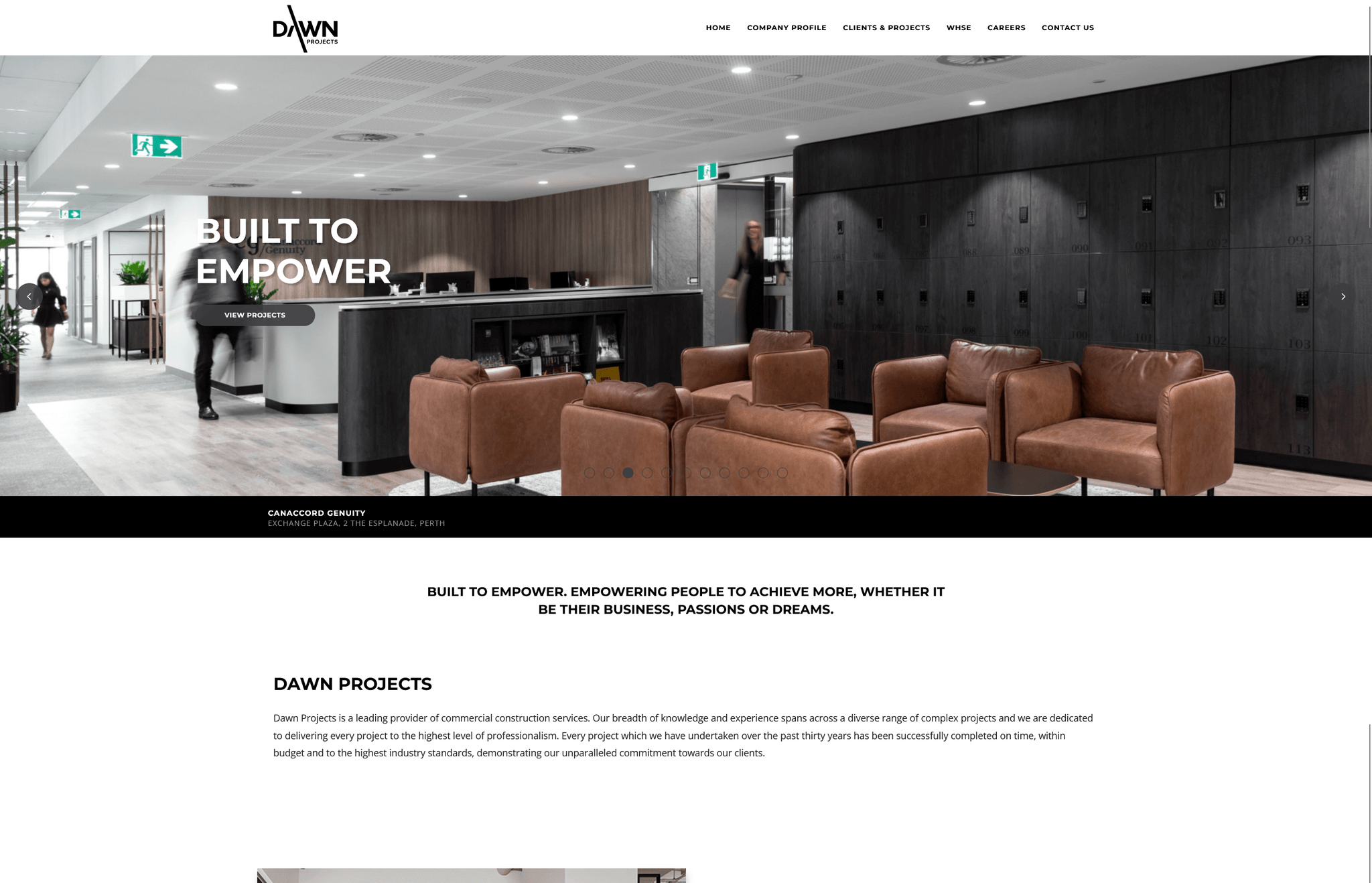 Dawn Projects is a leading provider of commercial construction services. Our breadth of knowledge and experience spans across a diverse range of complex projects and we are dedicated to delivering every project to the highest level of professionalism.
Services Delivered
Website UI/UX
Hosting & Server Management
Bespoke Software
Our team have developed and maintained their website and internal software applications over several years. We've bonded a strong working relationship by providing efficient customer service and superior digital solutions.
Website Development
Visns Studio takes immense pride in our ongoing collaboration with Dawn Projects. Throughout our tenure, the website has undergone numerous transformations, adeptly evolving in tune with market trends.
Custom Software
Alongside developing the website, Visns Studio collaborates closely with Dawn Projects, offering custom-built software solutions for contractor management and workflow optimisation.
To this day, Visns Studio continues its long-standing relationship with Dawn Projects, delivering unparalleled service.