Web

Arise Racing

Providing Arise Racing with a custom built website and a variety of marketing materials and services.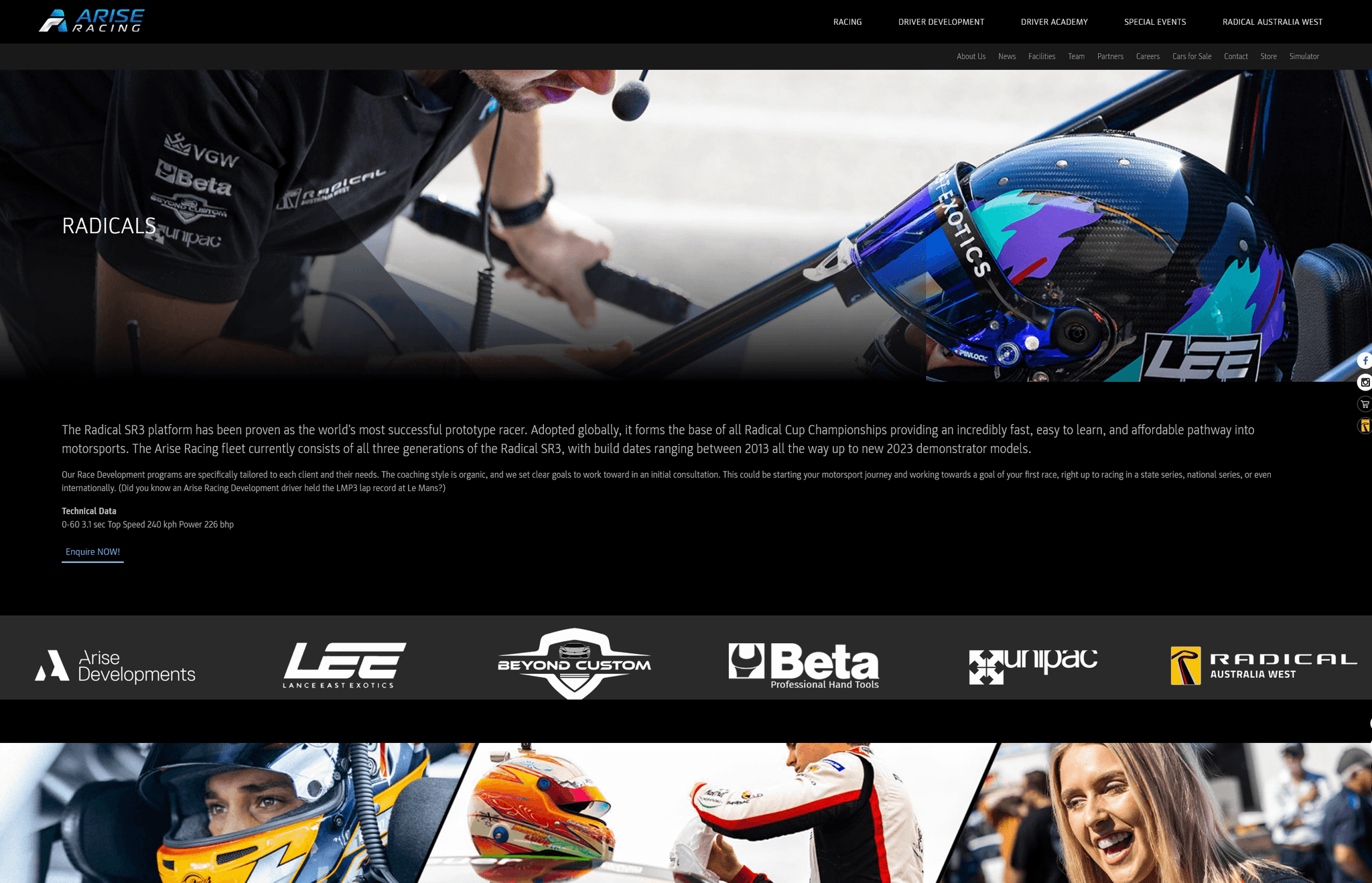 Arise Racing operates one of the leading Driver Development facilities in Australia. Arise Racing specialise in all aspects of performance, and can tailor programs to suit the novice starting out, the track day enthusiast, recreational racer, all the way up to the seasoned professional driver.
Services Delivered
Website UI/UX
Marketing Materials
Social Media Assets
As a proud long-term client, Arise Racing has continually benefited from a variety of web-based services provided by Visns Studio. Initially, we collaborated closely with Megan and the team at Arise Racing to craft a clean and considered design for their website.
Since then, Visns Studio has cultivated a strong working relationship with them, generating various materials used in marketing and social media campaigns.
Check them out HERE